3 Layer Felt Roofing System
Expert installation of 3 layer felt roofing systems.
What Is A 3 Layer Felt Roof System?
Offering an upgrade on the old-fashioned bitumen and stone chip system of felt roofing, the 3 layer felt roof system has changed the way these roofs are laid.
Giving the benefit of longer-lasting resistance to UV rays, this method of laying flat roofs has a lot of advantages, and is sure to be a fine choice for your dormer, extension, or anywhere else you have a flat roof.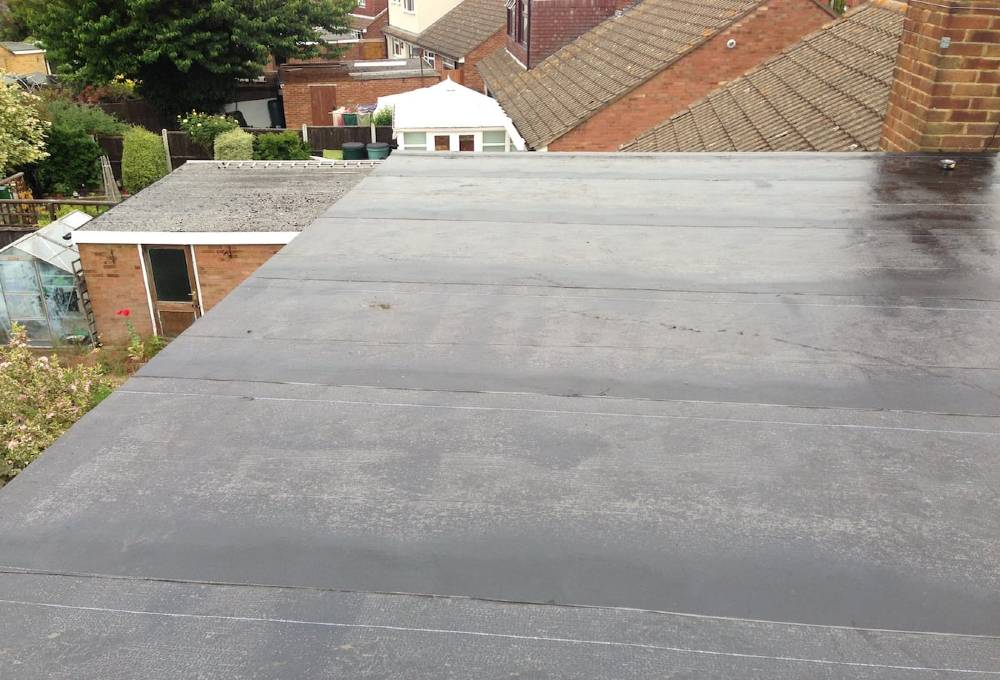 What are the advantages of a 3 layer felt roof system?
Fitted using a blowtorch, the 3 layer felt roof system benefits from being more stable than the older methods. Each of the three layers is laid in a half-lap system, so any joint in the roof is as far away as possible from another joint.
The 3 layer felt roof system is also versatile when it comes to appearance. If you are looking for a more colourful finish, or something reflective, it's easily achieved with this system. Whatever your purposes for having a new roof installed, it will meet your needs.
Perhaps most importantly of all, the 3 layer torch on felt roof system is durable. While the bitumen and stone chip system could only guarantee you five years of service, this system will offer at least twice as much, but could serve you without issues for as long as 20 years.
First Layer
The first layer is a 3G perforated membrane Felt which is loosed lay onto the primed deck. Melt the bitumen by heating on the underside of the membrane from a gas torch.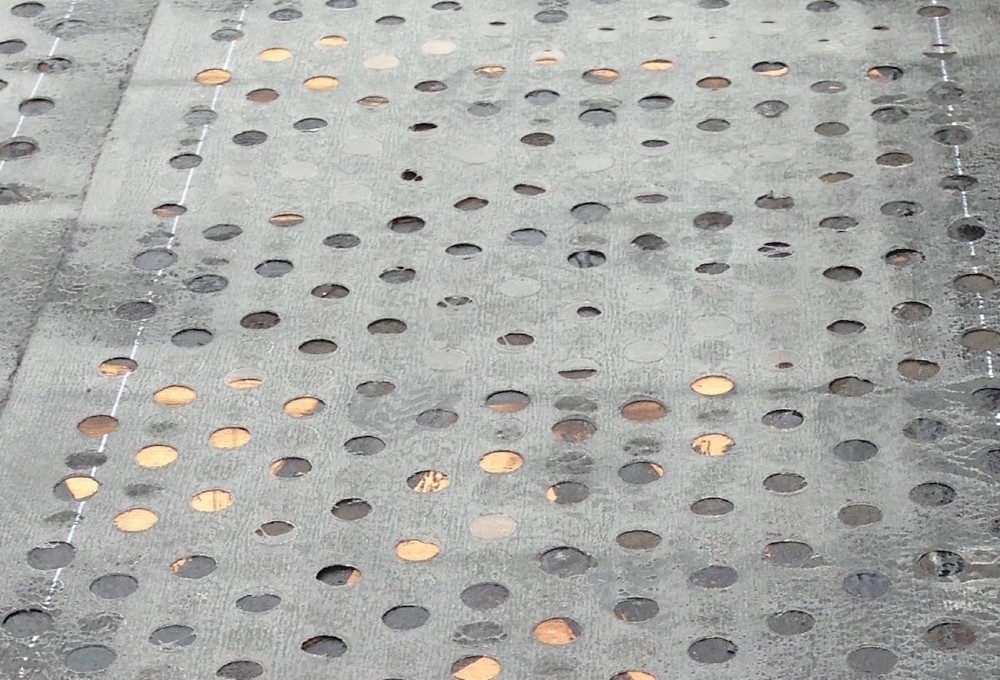 Second Layer
Second layer is a sanded underlay which is torched-on and bonded to the 1st layer.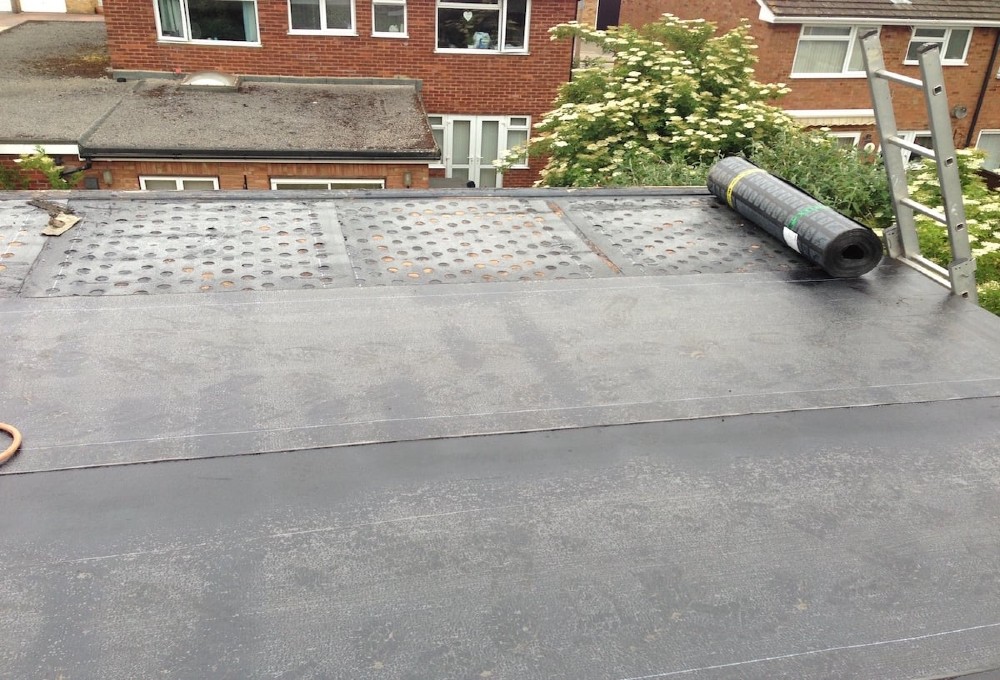 Third Layer
The third (top) layer is a fire rated polyester based mineral cap sheet,which is available in various colours.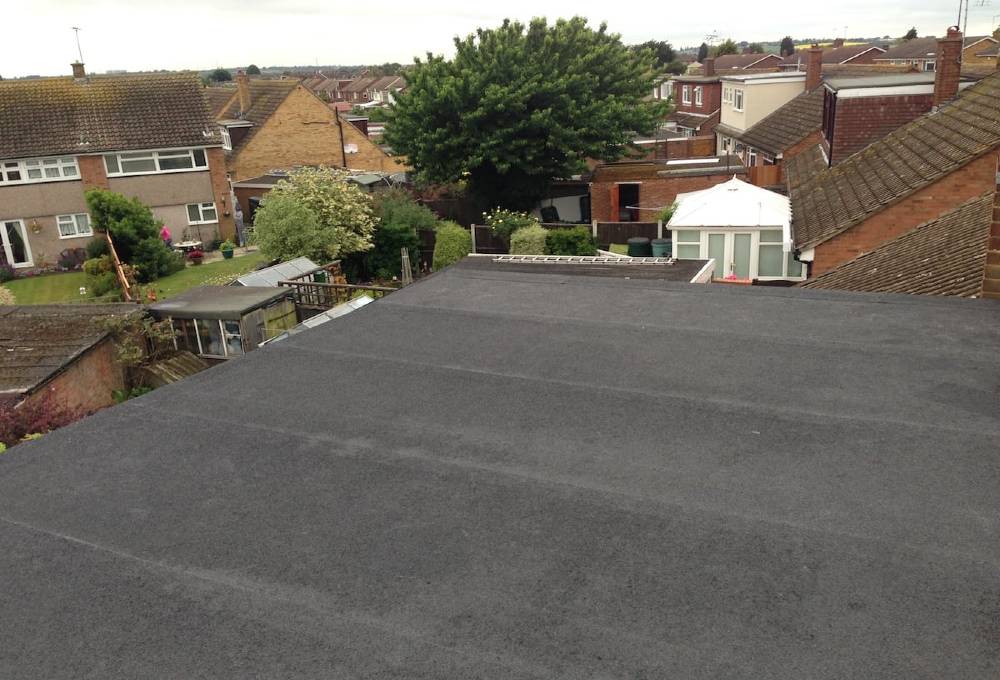 If you need a roofer in Essex to install a new flat roof which will be long-lasting, efficient and pleasing on the eye, then give us a call to find out more about the 3 layer felt roof system. We'll be happy to discuss your needs and give you a quote.
Our team have a wealth of experience and knowledge to share. Give us a call or complete the contact form today to discuss your roofing requirements with an industry expert.