An environmentally friendly, low maintenance solution.
High Quality Flat Roofing Specialists in Essex
Whether you're looking to build an energy-efficient extension to your home, or need repairs on an existing flat roof, you can be confident in our Essex flat roofing experts to deliver exactly the work you need. As experienced flat roofing contractors in Essex you can trust that we know what you need and have the knowledge and skill to complete the work.
Our experience covers a range of different kinds of flat roof installation, from the classic durability of felt roofing to more modern options such as GRP fibreglass and EPDM rubber. We'll work with you to ensure that the finished product is long-lasting, looks great and fits with the overall style of your building.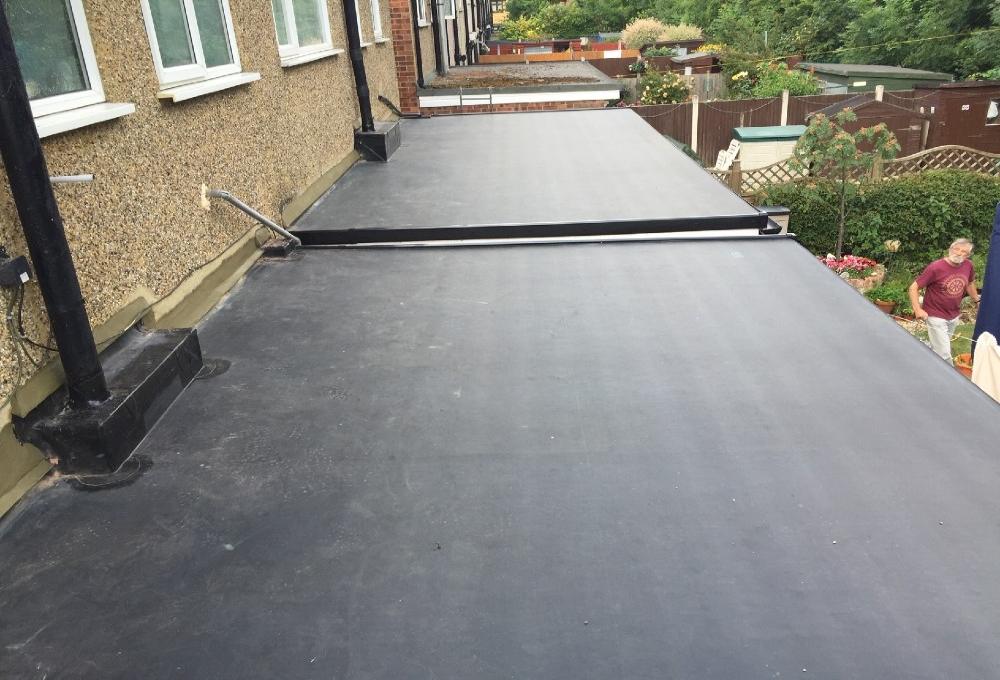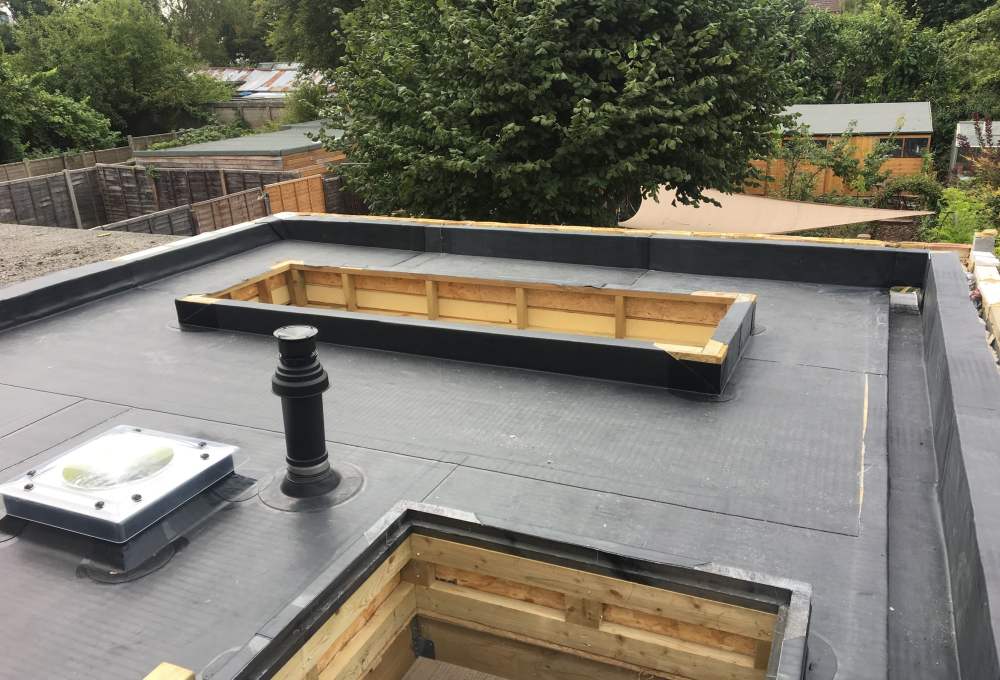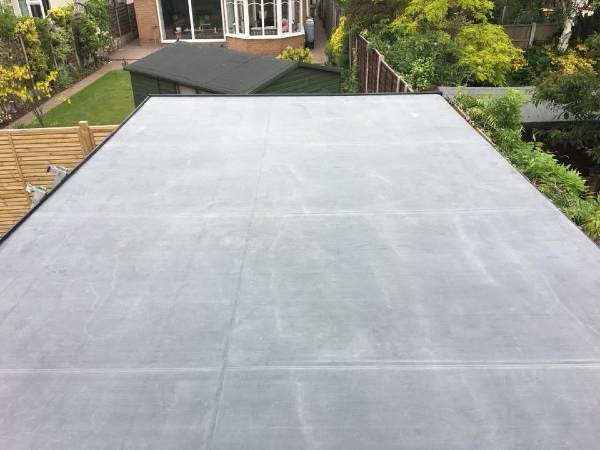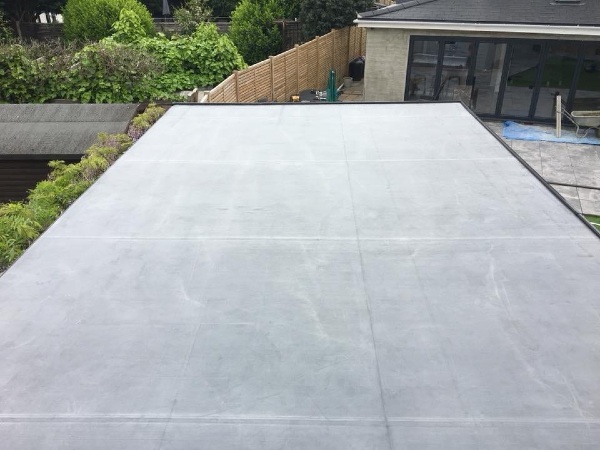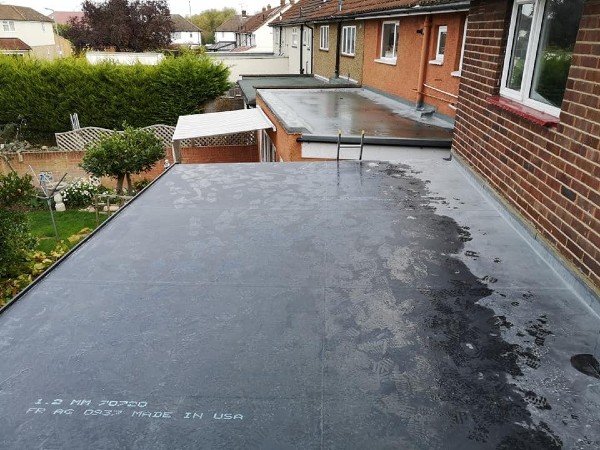 Flat roofing offers many advantages over the pitched style that's more common in this country. Customers looking for a flat roof can be confident that their finished product will be more energy efficient – keeping the heat in in the colder months – as well as being easier to maintain and more environmentally-friendly. Many of the flat roofing jobs we do are more straightforward than you might expect, and we'll do the job in quick time and be on our way to let you enjoy the finished product.
Although we confidently offer durable flat roofing that can last for decades, we know that sometimes you'll still need to call a repair expert for an issue with an existing flat roof. We can take on all repairs, large or small, and will be happy to discuss your needs. Give us a call for a no-charge, no-obligation quote
There are many different types of flat roofing methods and systems available. Some of the most popular types are mentioned here.
Our team have a wealth of experience and knowledge to share. Give us a call or complete the contact form today to discuss your roofing requirements with an industry expert.