Professional Roofer in Essex
With 4 decades of Roofing Experience under our belts Mike Horizon Roofing Ltd has extensive knowledge of the roofing business. Our services are offered for both repair and major roofing works using a wide range of materials.
Need A Roofing Contractor In Essex?
If you're looking for a high-quality roofer in Essex, then look no further. We are a local company delivering roofing services to a wide range of customers. You name the job, no matter how big or small, and we'll carry it out, from
re-roofing
to building a
new roof
, from conservatories to garage roofs.
Whether you're looking for the perfect crowning glory on a house you're building yourself, or getting ready for winter and need a leak repaired, we're the only roofing company you need to call. We can make any damaged roof look good as new, and always finish the work to the highest imaginable standard.
As a roofing contractor working in the Essex region, we're happy to answer any queries you have about a job that you need to have done. We'll give you a no-hassle, no-obligation quote and let you decide in your own time. When you're ready to book, just pick up the phone. Whatever the job may be, feel free to give us a call for any information you need.
Areas we serve are, but not limited too, Braintree, Brentwood, Basildon, Chelmsford, Colchester, Clacton, Harlow, Rainham, Romford, Southend and Witham.
At Mike Horizon Roofing we pride ourselves on providing the best possible roofing service.
Our Essex Roofing Services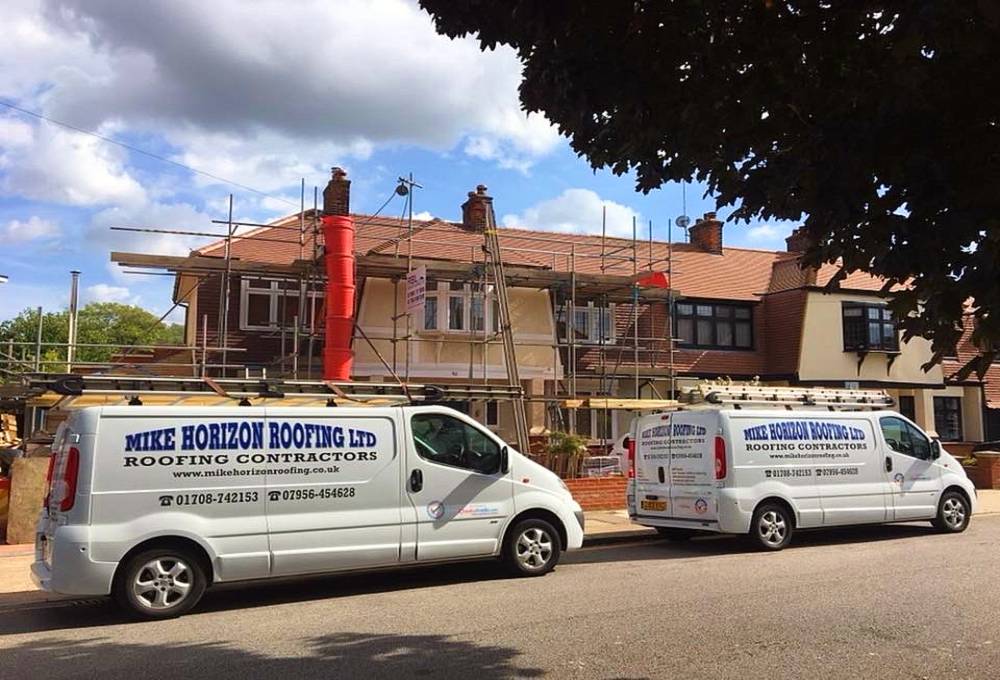 Looking for a new roof? We can help you. Whether it be a tiled, slate, or flat roof we have a expertise to install your new
roof.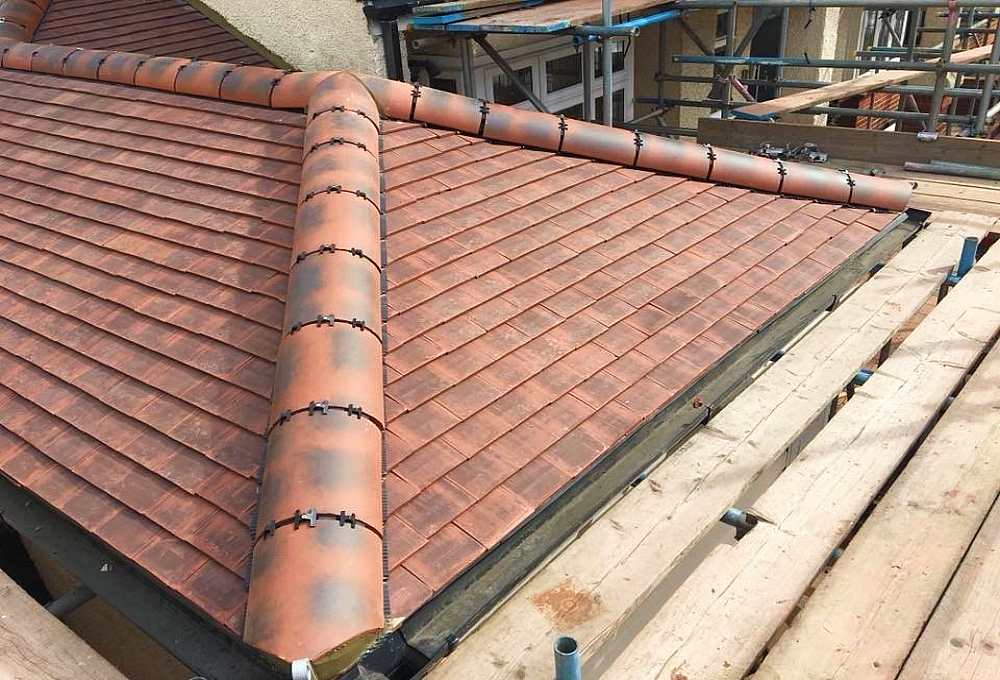 In need of roof repairs due to leaks or damaged tiles and slates? We can get your roof back to looking as good as new.
As a flat roofing specialist we will provide the best flat roofing solution for you whether that be single ply to 3 layer felt.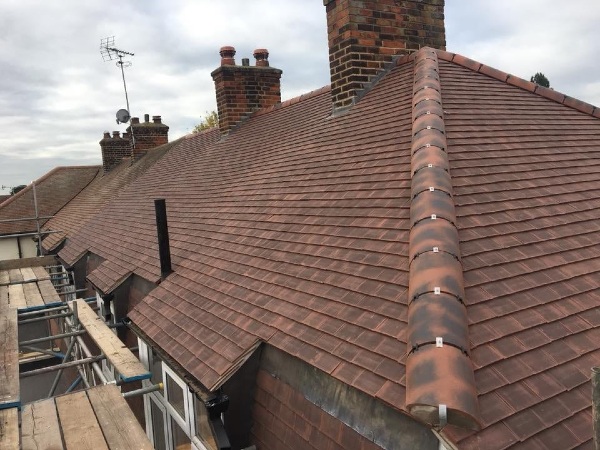 New Tiled Roof In Romford
Tiled roofing project that we completed in Romford, Essex.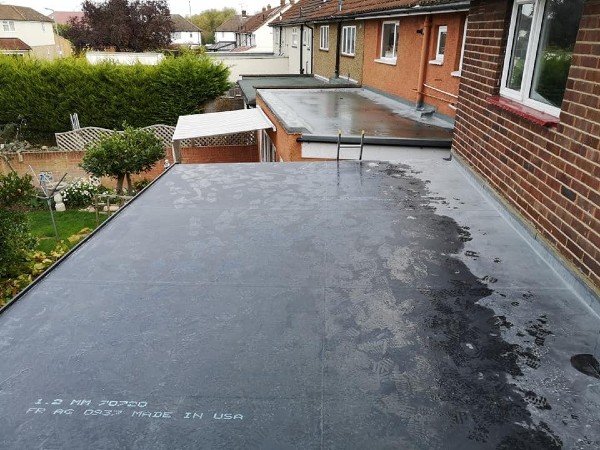 New Flat Roof Installation
Replacement of damaged flat roof. Installed 3 layer felt roof.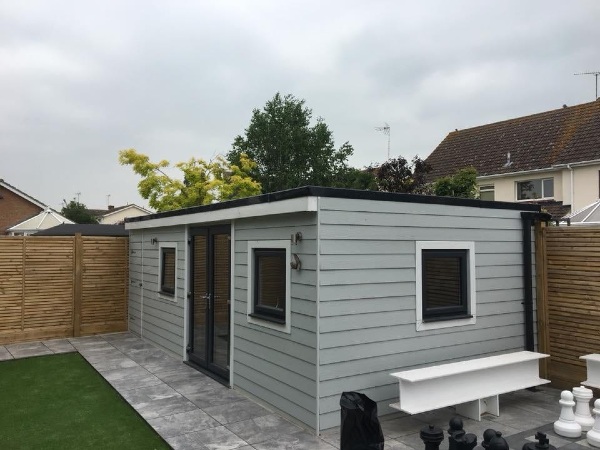 Outdoor Playroom Roof
Installation of a flat roof on an outdoor playroom.
"I have been trying to replace my old garage roof for a while, called in lots of local roofers, some didn't turn up, some I couldn't trust and others provided ridiculous quotes. Found Mike on Trust a Trader, he came round to inspect, and looking at his reviews I knew I could trust him. He gave me a competitive quote and I booked him in. A few weeks later he turned up as he said he would and set about the job with his two sons. Really pleased with the results, no mess, no fuss, proper family run business that primarily wants to do a first class job for the customer. I am so pleased with the result. No cutting of corners, solid materials and great workmanship, It's not often I will sit and write a review but Mike and his team deserve full credit. Cannot recommend them enough. You can't go wrong with these guys."
The quote was insightful, professional and gave us 3/4 options all priced. From the start of the Job Michael and his employees were always polite, courteous and attentive to any issues, always making sure we were happy with the job throughout. Michael and his team used all their experience to re-felt ,baton and put on a new slate roof with minimum disruption to our house,minimum noise and no mess. They also tended to some other problems with the main roof and Dormer which were not part of the initial job. Overall an excellent job which looks great and also really nice team. Highly recommend
"Michael and his team did a first class job replacing our porch flat roof with a pitched roof. The end result is just what we wanted. The professionalism and craftsmanship of this company is second to none. Very highly recommended."
Mike and his team provided a professional and efficient service in replacing our existing felt roof with a EDPM one. Kept us informed on their progress throughout the day. Took photographs of each step in the process.