GRP Fibreglass Roofing
Using Cure It roofing systems
Professional Fibreglass Roofs
The Cure It roofing system is a complete range of GRP materials designed for roofing applications.
The system is a wet-laid laminate (consisting of Reinforcement Mat saturated with Roofing Resin) applied over a securely fitted OSB3 18mm T&G deck. The perimeter of the roof and any changes in pitch are resolved with a range of GRP Edge Trims. The roof is finished with a hard wearing Roofing Topcoat.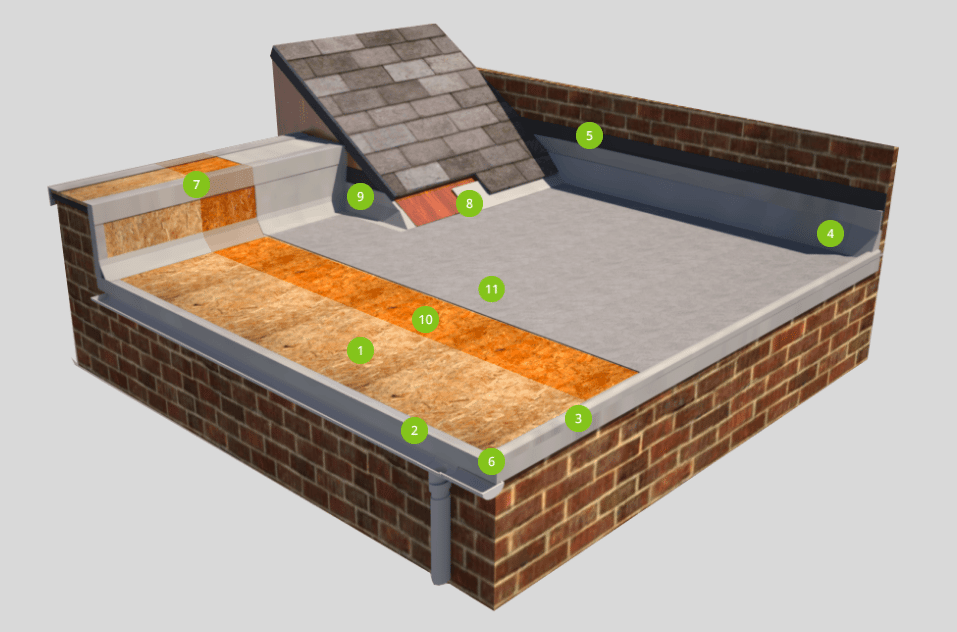 A typical Cure It build-up:
1. OSB3 18mm Tongue & Grove Decking Boards
2. A200 (Fascia Trim) – Gutter/Drip Edge/Fascia For Use With C1 Corner
3. B260 (Raised Edge Trim) – Used To Form Upstands For Use With C1 Corner
4. D260 (Fillet Trim) – Used Against Abutting Walls With C100
5. C100 (Flashing Trim) – Simulated Lead Flashing Alongside D260
6. C1 (Universal Corner) – For Use With A200 & B260 Profiles To Form Corner
7. AT195 INT (External Angle Trim) – For Inner Angles On Steps, Gutter Floors Etc
8. F300 (Flat Flashing) – Flat Section For Use As Continous Flashing Under Slate
9. C3 INT/EXT (Fillet Corner) – For Use With D260 Profile To Form Internal Or External Corner
10. GRP Lamintate – Consisting Of Cure It Roofing Resin & Hardener, Cure It Reinforced Mat
11. Cure It Top Coat
Project Portfolio
We have undertaken a large number of roofing projects. Ranging from small garage coverings to large commercial buildings. Take a look at our portfolio to see examples of our roofing.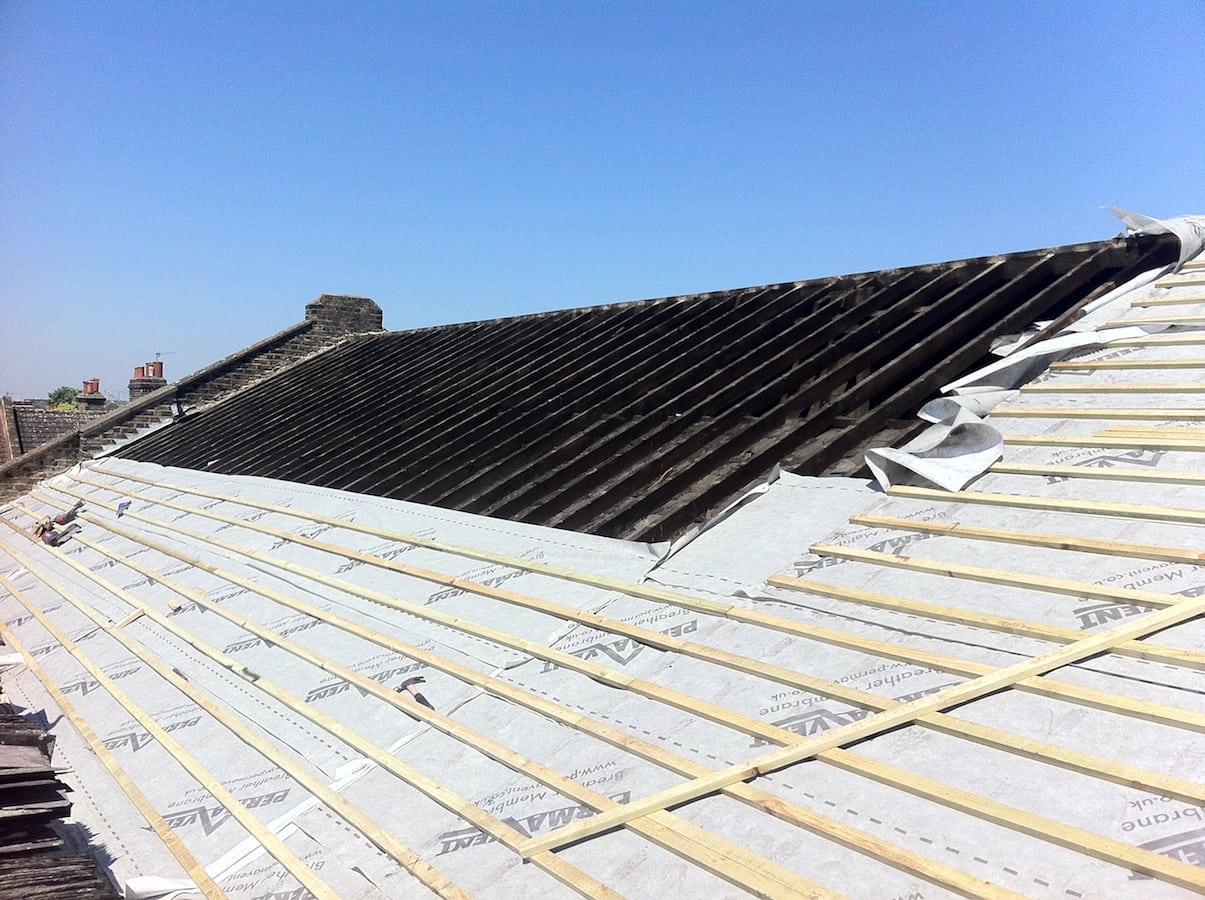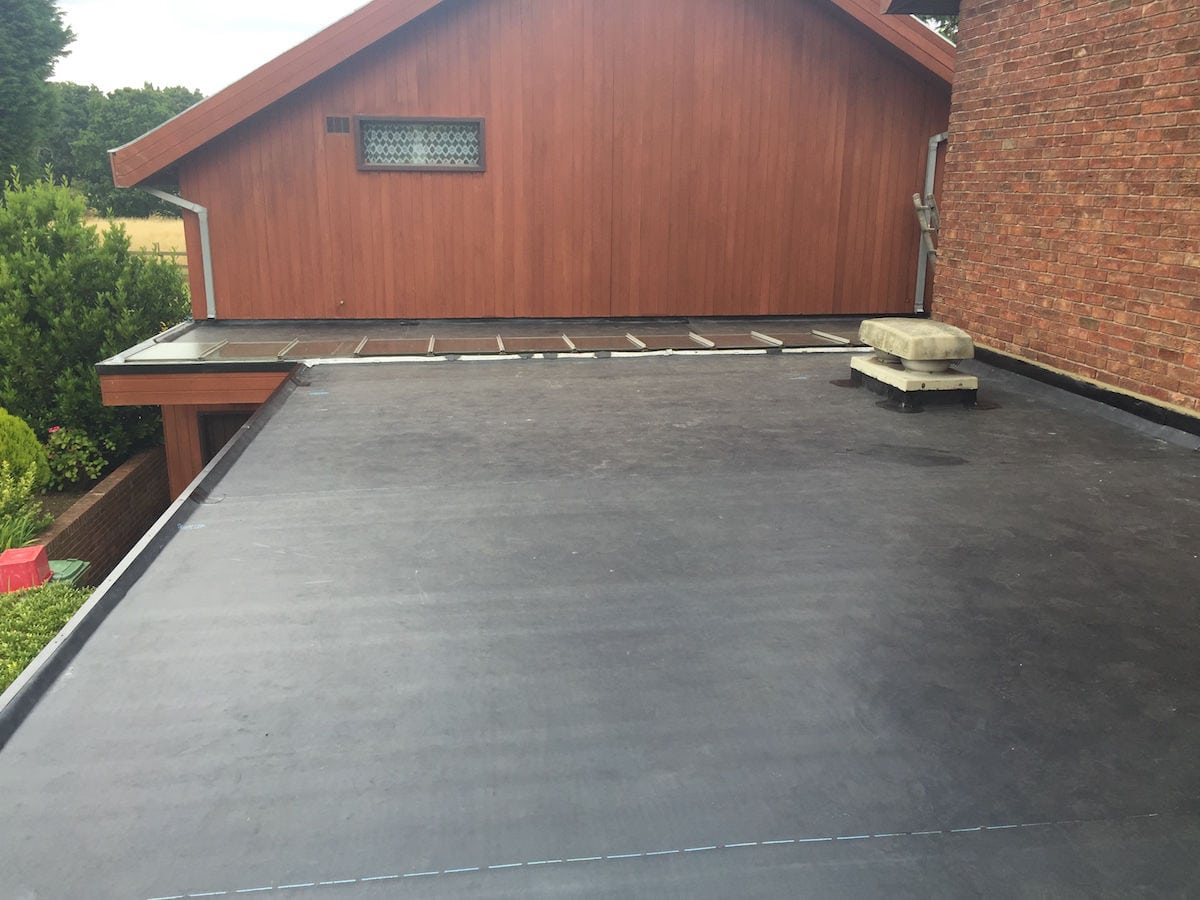 New tiled main roof and 2 flat roofs
"Excellent workmanship, very professional and courteous. The tiled roof was completed in an efficient fashion with both the flat roofs being completed in a couple of days."
New office, games room and bungalow roof.
"What can we say about Mike Horizon Roofing, nothing other than brilliant. Good quality materials, workmanship and very courteous and polite. We are extremely happy with our roofs"
Replacement of soffit and guttering.
"Professional service and high standard of work delivered with a courteous and friendly manner."
Looking for a quote?
Our team have a wealth of experience and knowledge to share. Give us a call or email us ([email protected]) today to discuss your roofing requirements with an industry expert.