Using Cure It roofing systems
Professional Fibreglass Roofs
The Cure It roofing system is a complete range of GRP materials designed for roofing applications.
The system is a wet-laid laminate (consisting of Reinforcement Mat saturated with Roofing Resin) applied over a securely fitted OSB3 18mm T&G deck. The perimeter of the roof and any changes in pitch are resolved with a range of GRP Edge Trims. The roof is finished with a hard wearing Roofing Topcoat.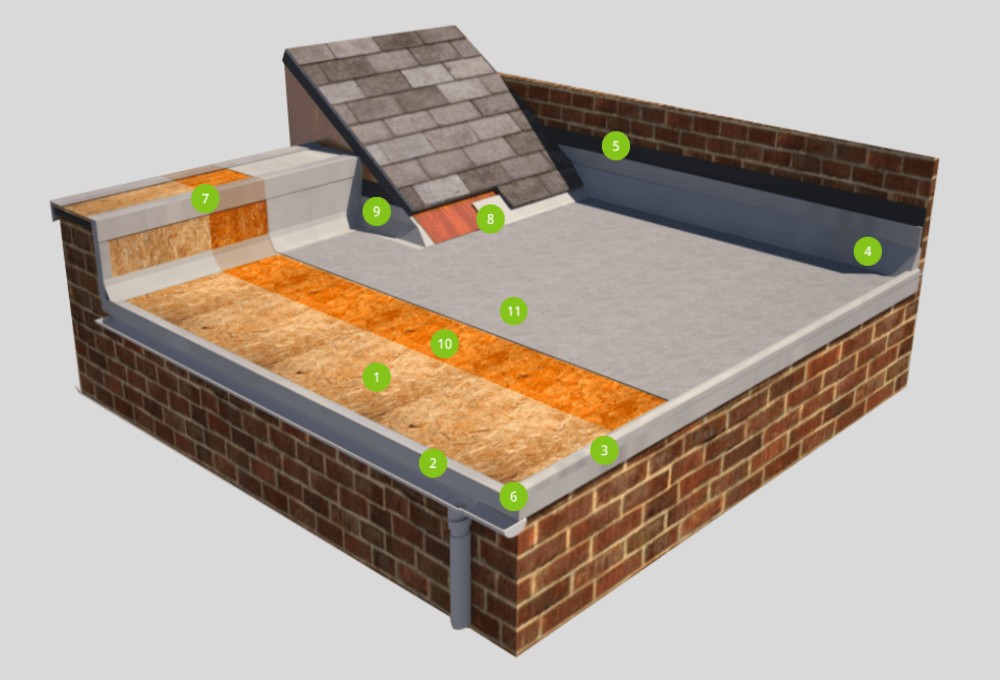 A Typical Cure It Build Up
OSB3 18mm Tongue & Grove Decking Boards
A200 (Fascia Trim) – Gutter/Drip Edge/Fascia For Use With C1 Corner
B260 (Raised Edge Trim) – Used To Form Upstands For Use With C1 Corner
D260 (Fillet Trim) – Used Against Abutting Walls With C100
C100 (Flashing Trim) – Simulated Lead Flashing Alongside D260
C1 (Universal Corner) – For Use With A200 & B260 Profiles To Form Corner
AT195 INT (External Angle Trim) – For Inner Angles On Steps, Gutter Floors Etc
F300 (Flat Flashing) – Flat Section For Use As Continuous Flashing Under Slate
C3 INT/EXT (Fillet Corner) – For Use With D260 Profile To Form Internal Or External Corner
GRP Laminate – Consisting Of Cure It Roofing Resin & Hardener, Cure It Reinforced Mat
Our team have a wealth of experience and knowledge to share. Give us a call or complete the contact form today to discuss your roofing requirements with an industry expert.